The following work was created to highlight several offerings for the fast-casual plant-based restaurant chain HipCityVeg. The two promotions—Veganuary and Plant-based Happy Hours—were treated as if they were their own individual brands, each with unique imagery and styling, while still staying true to the overall brand's style. An email blast and supporting social graphics were created to showcase these promotions. An emphasis was placed on helping to evolve HipCityVeg's current brand styling and maintain the brand's quirky, fun, and trendy aesthetic targeted mostly towards twentysomethings. The typeface Recoleta was also used (as noticed in previously-shared MailChimp designs) so as to continue the brand's visual evolution and capitalize on current design industry trends.
Note: Exact font/typeface files were unable to be supplied, so similar styles were chosen.
Photography was sourced from HipCityVeg's social and may not be correct resolution or sharpness.

This work was not created for hire and is solely copyright to Christian Weber (Designer).
No portion or likeness of this work may be reproduced in any form without permission from Designer.
email blast for mailchimp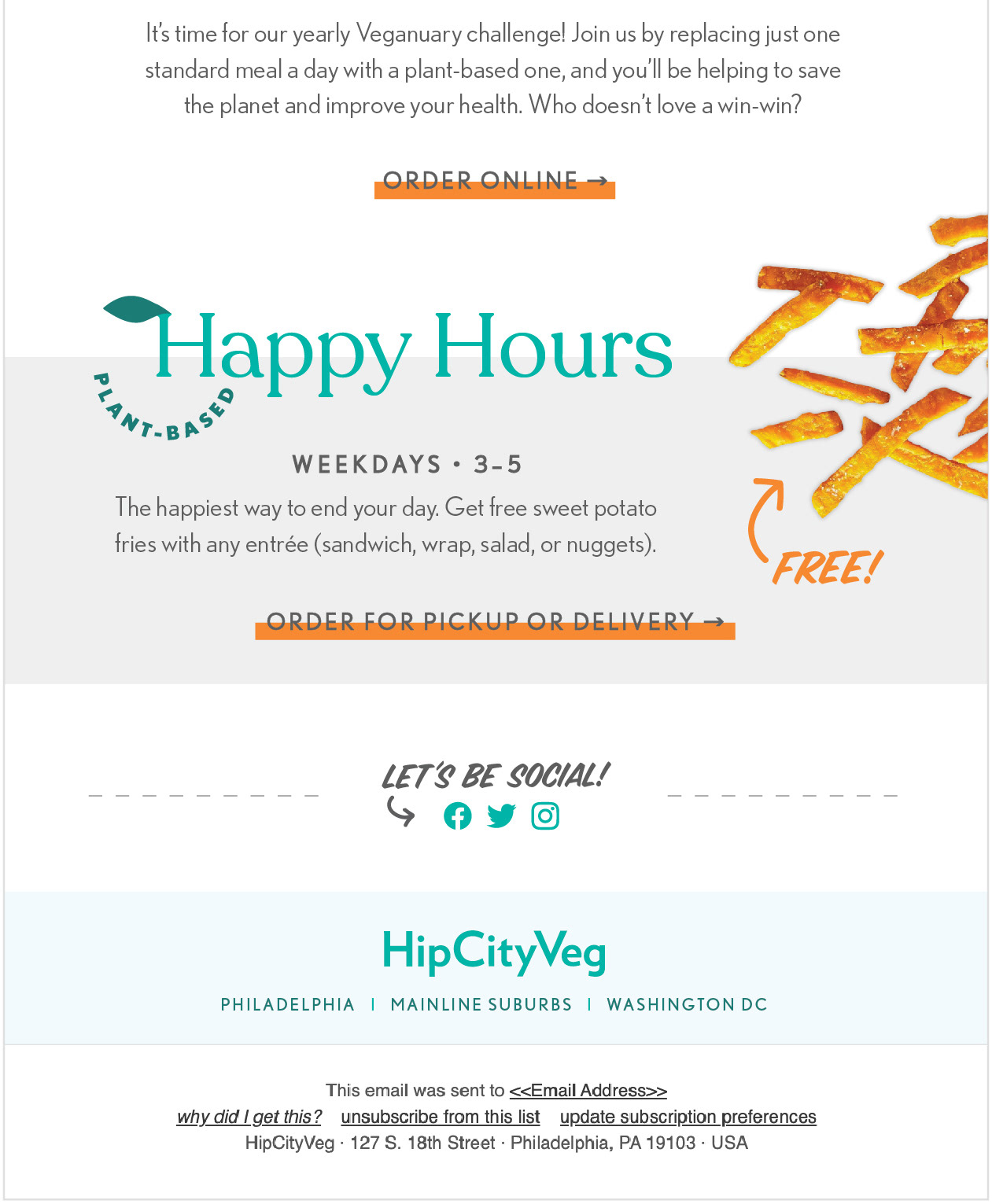 instagram sponsored social posts